Thanks to our Kickstarter campaign for 2013, we're adding 19 new costumes this season, 7 of which our backers and supporters will get to vote on. This series of posts is designed to briefly introduce the many notable women and legendary figures we'll be considering. Voting will take place spring/summer of 2013.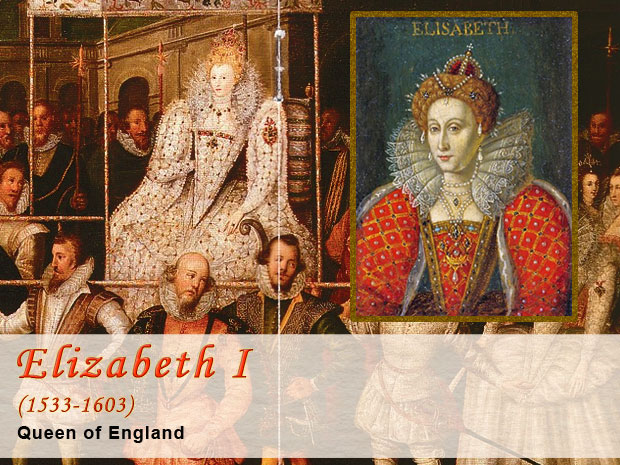 Elizabeth I is so famous that people often ask us why we don't already have a costume for her. Honest answer: because it's hard. I mean, look at those clothes. Not exactly a candidate for our "costumes you can make from a bedsheet" series, is what I'm saying.
But of course Elizabeth was a great queen—one of the greatest queens in history. Daughter of Anne Boleyn and noted serial killer Henry VIII, Elizabeth proved everybody wrong about the ability of women to rule. For over 45 years she steered England with a sure hand, leading it from a nightmare of fear and dissent to a Golden Age of literature and exploration. She ought to be represented, no question. If only she'd worn a chiton…
Think we should add an Elizabeth I costume to Take Back Halloween? If you missed our Kickstarter campaign you can still become a supporter and get to vote on the new costumes.



Tags : Costume Candidates 4 Comments