Backers of our Kickstarter project will get to vote on which new costumes we do for 2013. This series of posts is designed to briefly introduce the many notable women and legendary figures we'll be considering.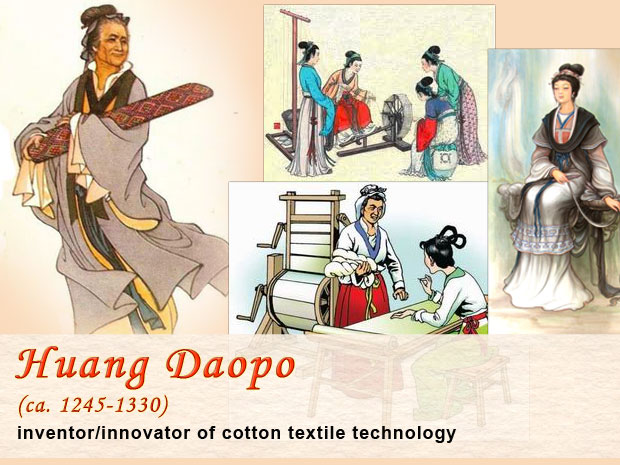 Before James Hargreaves, Richard Arkwright, and Eli Whitney, there was Huang Daopo. This Chinese peasant woman, who lived some 500 years before the Industrial Revolution in the West, almost single-handedly revolutionized the textile industry in the East. Huang introduced a whole raft of new technologies to mechanize the production of cotton: a two-roller cotton gin, an improved fluffing bow, and a three-spool, pedal-driven cotton-spinning machine. It was the most advanced cotton technology in the world. Huang's innovations transformed textile production in China and laid the foundations for the entire East Asian cotton industry.
"Granny Huang" is still the subject of a popular nursery rhyme in Shanghai, and her life has been dramatized in operas, ballads, and TV movies. A memorial hall dedicated to her in Shanghai has fascinating exhibits, with replicas of the machinery she introduced.
Think we should add a Huang Daopo costume to Take Back Halloween? Make sure you join our Kickstarter project so you can vote!



Tags : Costume Candidates 0 Comments