Exciting news! We've been working super hard for the past month on our 2014 season of costumes, and we're extremely proud to unveil an important new addition to our project: Take Back Arbor Day.
It's become increasingly clear in recent years that the rampant sexualization of Arbor Day has changed the character of what was once a creative and empowering holiday. Not that there's anything wrong with sexiness, per se; we just think it's important to remember that trees are more than just seed capsules and wind-borne pollen.
So we're introducing a new line of tree costumes that will celebrate the full beauty of these majestic woody plants, with easy DIY outfits that encourage learning and fun.
Arbor Day falls on April 25 this year, so our new costume designs are just in time for this season's round of parties, tree-planting ceremonies, and of course the obligatory Wear Your Tree Costume To Work Day that's become a tradition in so many offices.
Our Tree Costumes By Category
Flowering Trees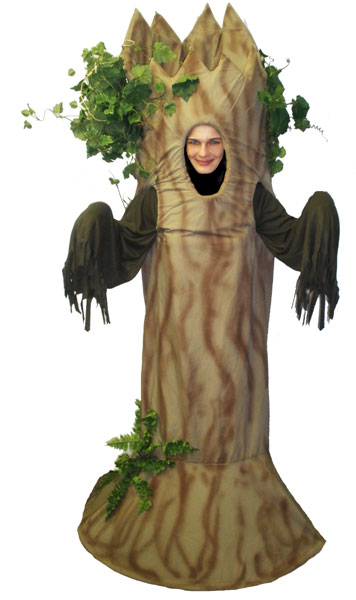 Glamorous varieties suitable for a night out
Japanese Cherry
Korean Dogwood
Southern Magnolia
Golden Chain Tree (ideal for knitters with a large stash of yellow yarn)
Deciduous Trees
All with removable layers, great for the changeable spring weather
Sugar Maple
Bald Cypress
Quaking Aspen (very dramatic)
Weeping Willow (even more dramatic)
Evergreens
Year-round coverage for all body types, from petite to pyramidal
Norway Spruce
Fraser Fir
Lodgepole Pine
Giant Sequoia (in plus sizes up to 6X)
Small Trees & Shrubs
Especially suitable for kids
Boxwood
Contorted Hazelnut
Key Lime
Creeping Juniper (babies only)
Check our website for full details on all our new arboreal costumes. And thank you for helping us Take Back Arbor Day!
Oh, and Happy April Fools' Day.