I know that most of you reading this are amazingly cool and awesome. But you may have friends who, um, aren't. Maybe you have a white friend who thinks dressing up in blackface or yellowface is hilarious and completely appropriate for Halloween? I hope not. But if you do, shoot 'em this link.
The campaign is called "We're a culture, not a costume," and it was created by students at Ohio University. The posters are great: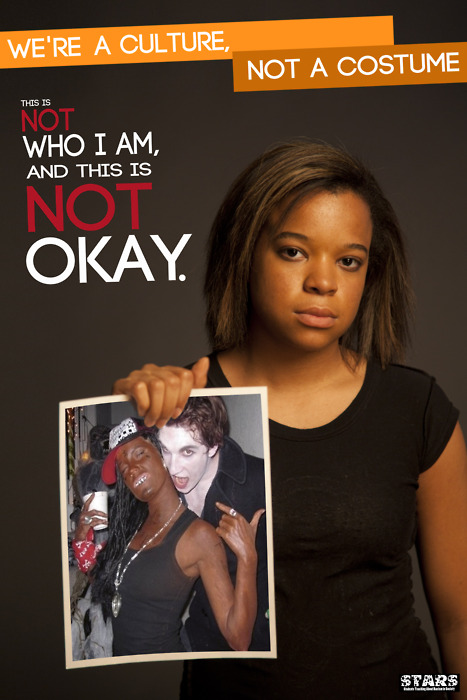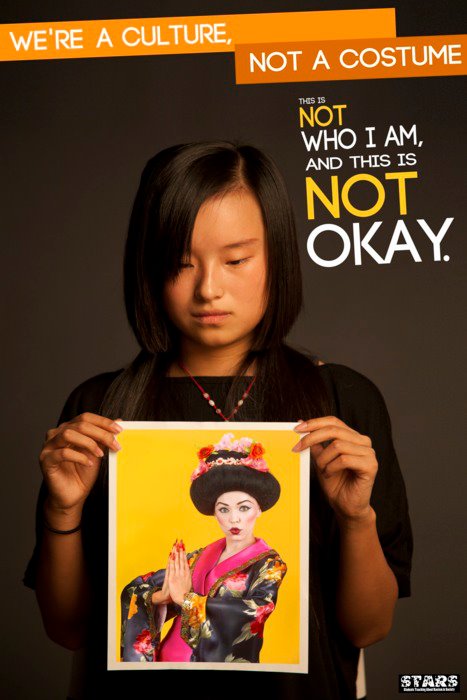 I personally find it almost mind-boggling that anybody in this day and age would think blackface was appropriate. Did these people grow up in alien space pods or something?
As for the geisha stuff, somebody (a non-Japanese American) asked me the other day what the problem with that was. I tried to explain that goofy "geisha girl" costumes, like the one in that poster, perpetuate the fetishization and marginalization of Asian women as some exotic sexualized "other." Not sure the message got through.
---
Follow @SuzanneScoggins
Follow @TakeHalloween