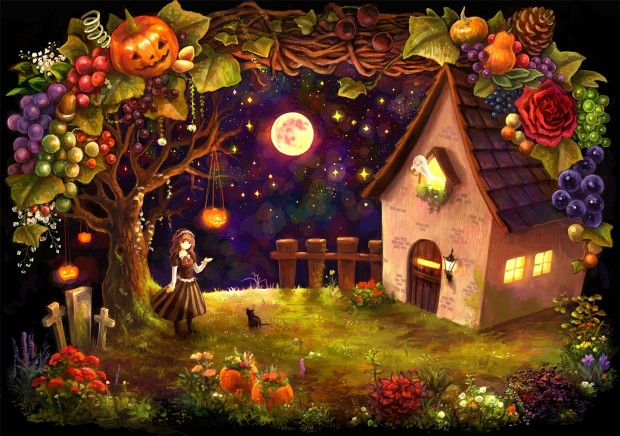 The big day is finally here, though in several states battered by Hurricane Sandy, the celebrations are on hold. Lots of communities are putting off Halloween until this Saturday, while New Jersey has officially postponed the holiday until Monday. On the other hand, many New Yorkers have decided to just have Halloween tonight anyway, which is awesome. Who needs electricity when you have chocolate?
For everybody outside the apocalypse zone, it's business as usual. And if you're still trying to decide what to wear, check out our ever-popular Last-minute costume suggestions. Also check out our Bedsheet costumes, a list of all the costumes you can make with a bedsheet.
As for us, the Halloween season is still in full swing. We have two big things going that will keep us in Halloween mode until Thanksgiving:
Our Kickstarter has three more weeks to run. We have until Thanksgiving Day to meet our goal of $4,500. We're already 40% of the way there, but we need your help to bring this puppy home. And the more money we raise, the more costumes we can add. So if you like what we do and want us to do more of it, please pitch in!
Our Halloween costume contest is open for submissions until Friday, November 9. Thanks to a very kind sponsor, we're able to offer a very cool prize for best costume: a $50 Amazon gift card! Perfect for Christmas shopping or just loading up on books or anything you like. We'll announce the winner the week of November 12.
Happy Halloween!
---
P.S. The cheerful Halloween picture at the top of the post is from the How-To Geek Halloween 2012 Wallpaper Collection [Bonus Edition].